The real-life-poker-experience in digital - accessible for blind people
What is the most annoying thing about playing live poker with friends? That's right – the tedious and time-consuming shuffling of cards. With our poker app you can play up to 4x as many hands as if you were playing with real cards.
You keep the best of both worlds: Your real physical chips & digital cards on the tablet in the middle of the table and your smartphone.
You've had enough of the completely overloaded poker apps that keep motivating you to make in-app purchases, flashing everywhere? You just want to play a cool round of poker with your friends and configure the rules as you like?
With the poker app from couchgames.wtf we promise you nothing less than to digitize the feeling of a round of real-life poker at the table with friends and at the same time make it possible for visually impaired and blind people to play along!
Since the beginning of October 2022, the app has been in open beta status and can be freely downloaded. The app works for Apple devices just as it does for Android devices. Of course, both factions can play together. Crossplay is possible.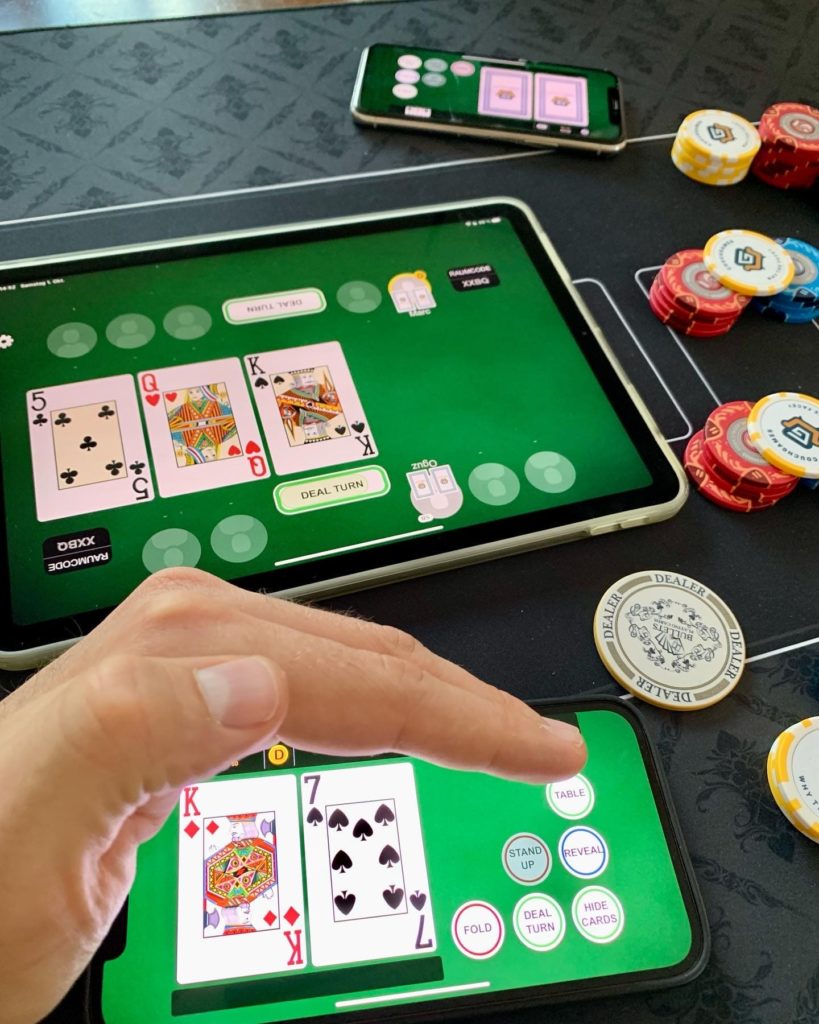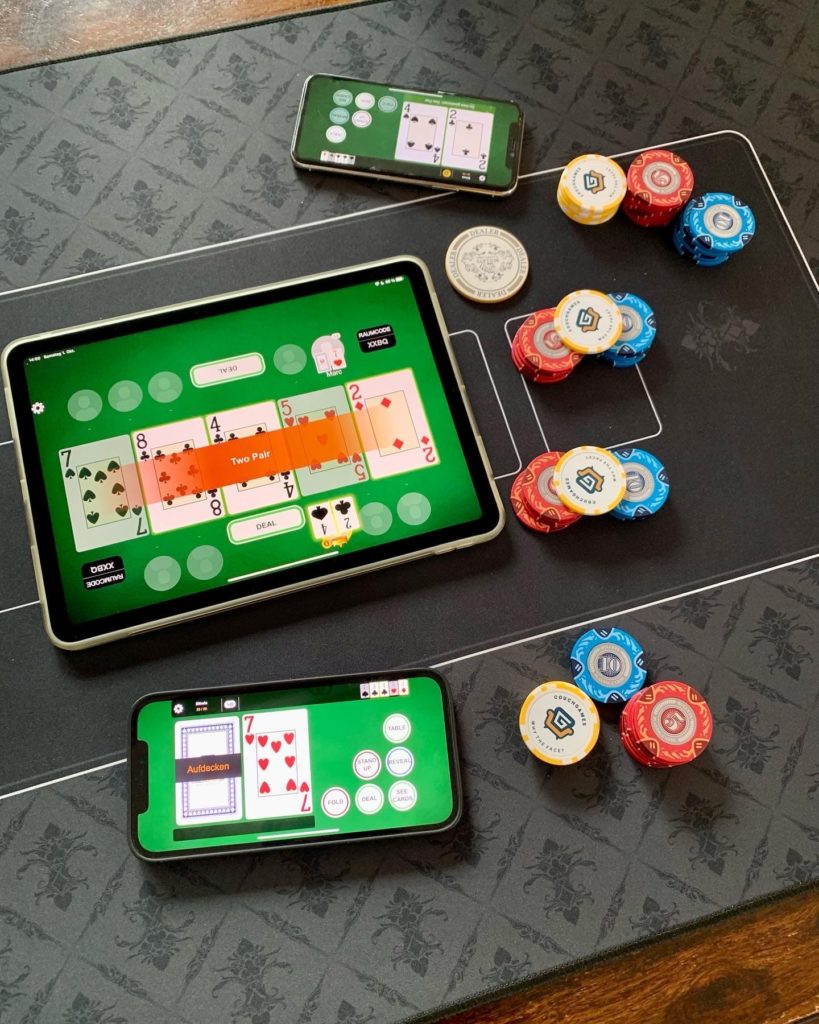 There's still a big pile of mega cool features that you don't even know you're missing right now. Follow us on our social channels and find out soon what's to come!